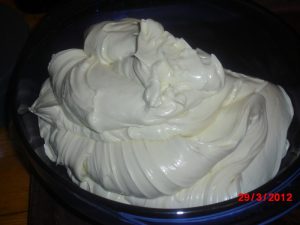 On tomorrow's Mystical Rose Herbals Radio Show I will talk about how to keep your skin young and vibrant-looking and tell you some of the secrets of our "Maiden's Glow Herbal Face Cream" (including the funny story of how one of our sons thought it looked so good that he snuck a fingerful when I wasn't looking!)  
It's important to take care of your skin — it is the first thing that folks see when they look at you!
You'll learn that my recipe is based on the recipe that Cleopatra used for her beauty cream … only it's even better!!
 Click on:http://magnificatmedia.com/mysticalroseherbals
Saturdays at 7:30 a.m.; 2:00; 4:30 and 6:00 p.m. Eastern Standard Time (adjust according to your time zone).
We hope you enjoy the show!
–  Jean