Welcome
A SMALL, "HANDS-ON" COMPANY, WE PROVIDE UNIQUE,  HAND-MADE ORGANIC AND ALL-NATURAL HEALTH AND BEAUTY PRODUCTS THAT ARE OUR OWN CREATIONS.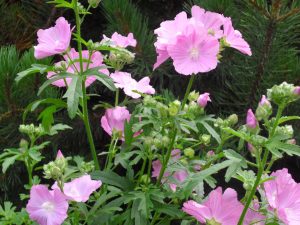 Home of delicious-tasting,

BERKSHIRE MEADOWS HERBAL HEALTH TEA

– bursting with all-natural vitamins, minerals and anti-oxidants!
"Maiden's Glow" Herbal Face Cream Made with olive oil and herbs treasured for their ability to soften, tone & heal skin, giving it the "glow of a maiden" upon application.

Therapeutic & Detoxifying Bath Salts Cleansing, rejuvenating & strengthening.
All-Natural Lip Balm Softens, moistens.
Nighttime Eye Repair Cream Laden with antioxidants, this serum addresses puffiness & dark circles.
Arnica Oil for Muscle Aches & Pains Even good for arthritis pain.
Herbal Insect Repellent – ALL NATURAL Puts a wall between you and insects!
Exfoliating Lifting Lemon Dead Sea Salt Scrub.  Indescribably luxurious.  You owe yourself.
Berkshire Meadows Herbal Health Tea  Vitamins, minerals & antioxidants in a tasty, user-friendly food-source instead of pills.
Deep Muscle Massage Treatment Oil  Penetrates and helps the body heal torn muscles, tendons and ligaments.
Medicinal Skin Salves Almost any skin problem addressed successfully with natural ingredients.  No stress to the liver!
Cold Sore/Herpes Hater/Lip Healing Stick All natural and works fast.

All Natural Oils for Massage, Body-Scenting or Bath

s  Smells and feels soooo good!

To browse our on-line catalog, click on a specific item to see a more detailed explanation, or you may write or email us for a free brochure of our products.
We invite you to bookmark this site!
Herbal botanicals are 100% compatible with the human body. They are therefore assimilated easily and without the undue stress to the liver which is always caused by prescription drugs and topical creams that contain parabens, petroleum and synthetic ingredients.  We use all-natural ingredients that nourish your skin while softening and moisturizing it at the same time.  Welcome to the wonderful world of herbs!
PERSONAL PHONE HEALTH CONSULTATIONS NOW AVAILABLE Questions about your health and what herbs are right for you? You can now call and have your questions answered by Nationally-certified herbalist, Jean K. Pollock, H.H.P., M.H. A $70 per hour consultation fee will apply. E-mail to SCHEDULE an appropriate time for your phone appointment.
If you'd like to read the story of how Mystical Rose Herbals began, click the  "About us" tag.