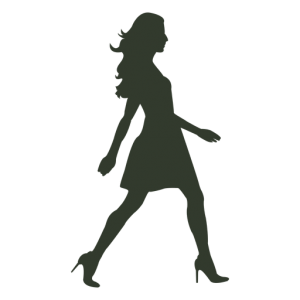 WEIGHT LOSS FORMULA  
Help your body get into the healthy shape that is best for good health and beauty!  This formula contains herbs with a plethora of vitamins and minerals.  Take two droppers in an 8 oz. + glass of distilled water whenever you feel hungry to help you maintain your control level and satisfy your body's call for food. Nourish yourself without eating!  (Full instructions included).
Contains: Hyssop off. (Hyssop); Camellia Thea (Green Tea); Helianthus annuus (Sunflower seeds); Craetegus spp. (Hawthorne Berries); Foeniculum vulgare (Fennel seed [Medigo sativa (Alfalfa), Hordeum vulgare (Barley Grass),Beta vadgaris (Beet Grns. & Rt.), Metracaria cham. (German Chamomile), Glechoma hed. (Ground Ivy), Lamanaria sacch. (Kelp), Filipendula ulmaria (Meadowsweet), Urtica dio. (Nettles), Avena sativa (Oat Straw tops), Pau D'Arco, Rosa spp. (Rose hips), Trifolium praet. (Red Clover), Rubus idaeus (Red Rspby. lvs.), Spinach Greens & Spirulina] THYROID FORMULA [Contains: Fucus vesiculosis, Calendula off., Lobelia infl, Verbascum thapsus, Urtica dio., Galium ver., Phytolacca decandra, Carum petroselinum]; URINARY TRACT FORMULA [Eupatorium purp. (Joe Pye Weed); Zea mays (Corn silk); Vaccinium macro. (Cranberries);Galium verum (Our Lady's Bedstraw); Achilla mel. (Yarrow); Agrimonia Eupatoria (Agrimony)] 
NOTE: 8 oz. minimum.
Weight Loss Help 8 oz. $73

Weight Loss Help 16 oz. $125