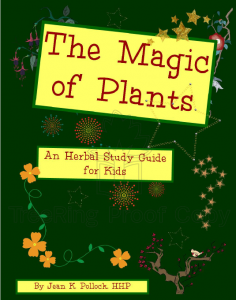 You might have received an e-mail a few days ago announcing the publication of my new book, "The Magic of Plants – An Herbal Study Guide for Kids".  
On tomorrow's radio show  I'll tell you what's in this terrific book (I admit, I'm a little excited about it!).  It's designed to easily introduce your child into the wonderful world of using plants for healing.  "The Magic of Plants" is chock-full of bright, colorful pictures and is printed on high-quality paper that is designed to last  (yearbook-quality, heavy-duty paper).
This book makes takes you on a step-by-step journey.  Your child goes from knowing nothing about the healing properties of herbs to feeling confident enough to identify some basic and safe medicinal herbs that grow in his or her own backyard and by the end of the book will be using these herbs to make teas, a healing salve and more!
Take a look at the Table of Contents: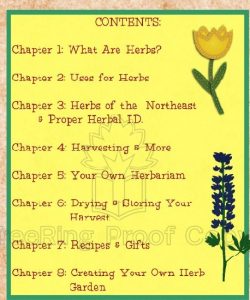 This new book can be used by "kids" from 8 to 80!!
Tune in tomorrow morning to learn more and to find out how to order yours in time for Christmas.
The show airs EST at 7:30 a.m., 2:00 p.m., 4:30 p.m. & 6:00 p.m.  (Select > copy > insert> Enter): http://www.magnificatmedia.com/broadcast/     
If you click at the right time, hit the LISTEN LIVE button and the show will come right up.
Head to http://www.mysticalroseherbals.com/the-magic-of-herbs-a-working-text-for-children-by-jean-k-pollock-hhp/ to order yours in time for Christmas!
In good health,
Jean K. Pollock, HHP
Mystical Rose Herbals
(Disclaimer: The views aired on Magnificatmedia.com are not necessarily those of Mystical Rose Herbals)