Friends,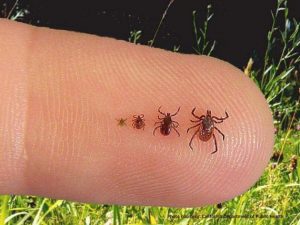 On this Saturday's computer radio show we discuss ticks and Lyme disease. Did you know that insects other than ticks may carry the disease, too? Lyme is a silent epidemic in our country. It's not just on the East Coast anymore. Learn the symptoms of this dreadful and crippling disease and how to protect yourself from ticks & tick-borne diseases.
Tune in on Saturday to http://www.magnificatmedia.com/
Sometimes you have to be patient … occasionally the main computer has a glitch and the show can start up to 10 minutes later than it's supposed to. Mike is working on it, but in the meantime we have to live with it.  We're sorry for any inconvenience.  If it doesn't come up as it should, go to "Radio" on the menu and find it there.  Many of the earlier shows are available on soundcloud.
The show airs Eastern Standard Time at 7:30 a.m., 2:00 p.m., 4:30 p.m. and 6:00 p.m. on your computer.  (Move the times according to your time zone.)
You can write in your comment below, and we'll even read some of them aloud on a subsequent show if you'd like.
I'll "see" you on Saturday!
In the meantime, enjoy the beauty of Goldenrod while it lasts!
In Good Health,
-Jean (Fiori)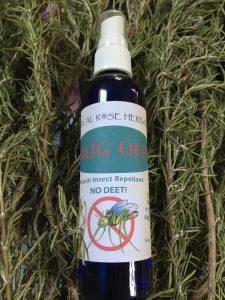 Herbal Insect Repellent – ALL NATURAL Puts a wall between you and insects!
(DISCLAIMER:  THE VIEWS HELD BY MAGNIFICATMEDIA.COM ARE NOT NECESSARILY THOSE OF MYSTICAL ROSE HERBALS.)