In this week's radio show Mike, Lisa and I talk about the herbs that are ready for harvesting now, in late summer. Featured is Boneset, which is an herb that is widely prized by herbalists for its ability to speed the healing time of broken bones, pulled tendons, sore muscles, etc.   
Set the alarm on your computer and remember to join us on Saturdays at 7:30 a.m.; 2:00; 4:30 and 6:00 p.m. Eastern Standard Time (adjust according to your time zone).
www.magnificatmedia.com/mysticalroseherbals
We hope you enjoy the show!  
Stay healthy nature's way!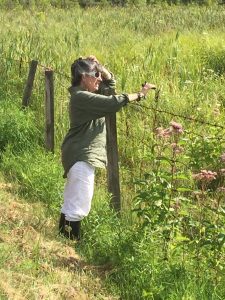 –  Jean 
Disclaimer: The opinions of Magnificat Media are not necessarily those held by Mystical Rose Herbals.