Hello Friends,
The first winter colds of the season are underway with a vengeance!  Coughs, sore throats, fevers … what to do?  
You want your child, spouse or yourself to feel better as soon as possible!  You want to alleviate suffering!  What's the best way?
Should you trust the laboratories who produce OTC cold relief?  After all, they must know what they are doing, right?
Think twice!  
OTC medicines are synthetically-produced from chemicals that are formulated in a lab.  Virtually all synthetically-produced medications cause the liver to be over-worked.  Anything that is ingested into the body that is not the same chemical makeup as the human body causes the liver to have to filter out what it doesn't recognize.  It considers these toxic,  thereby causing stress to a liver that is already working overtime to rid your body of the illness that you are dealing with.
Using plant-based medicines (herbal extractions), that give relief naturally,  and that help your body to actually heal instead of temporarily covering up the symptoms is a better choice of attack!
Would you like to learn more?  Join us tomorrow and I'll explain it in more detail.  Tune in to  www.magnificatmedia.com/RADIO   LISTEN LIVE at 7:30 a.m., 2:00 p.m., 4:30 p.m. and 6:00 p.m. EST to catch the show.  Be sure to adjust the time accordingly as you move away from the Eastern Standard Time zone.
Our herbal face & beauty products keep your skin soft and supple during the dry winter months.  Check out our selection at http://www.mysticalroseherbals.com/store/lemon-lift-dead-sea-salt-exfoliating-scrub/
I look forward to sharing with you tomorrow!
In good health and wishing you all a very Merry Christmas and a Happy & Healthy New Year!!
Jean K. Pollock, HHP
Mystical Rose Herbals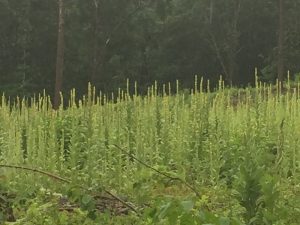 The opinions aired on Magnificatmedia.com are not necessarily those held by Mystical Rose Herbals