On this coming Saturday's Mystical Rose Herbals radio show I explain how Goldenrod gets a bad rap.  It's not the Goldenrod that's causing your allergic reaction!  It's probably Ragweed, which is less abundant as a plant but hundreds of times more prolific as an allergen.
and listen to all the wonderful properties that Goldenrod has!  It has many uses … and you can pick it and put it in a flower arrangement without worrying about allergies.  How about that?!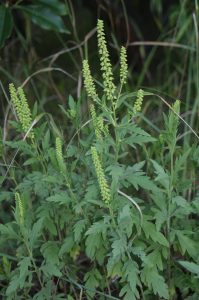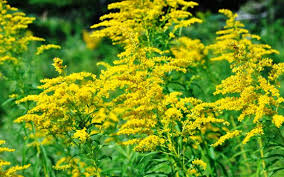 Sometimes you have to be patient … occasionally the main computer has a glitch and the show can start up to 10 minutes later than it's supposed to. Mike is working on it, but in the meantime we have to live with it.  We're sorry for any inconvenience.  If it doesn't come up as it should, go to "Radio" on the menu and find it there.  Many of the earlier shows are available on soundcloud.
The show airs Eastern Standard Time at 7:30 a.m., 2:00 p.m., 4:30 p.m. and 6:00 p.m. on your computer.  (Move the times according to your time zone.)
You can write in at growingtheglow.com with your comments and we'll even read some of them aloud on a subsequent show if you'd like.
I'll "see" you on Saturday!
In the meantime, enjoy the beauty of Goldenrod while it lasts!
In Good Health,
-Jean (Fiori)
(Disclaimer:  The views held by Magnificatmedia.com are not necessarily those of mystical rose herbals.)