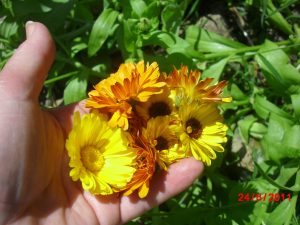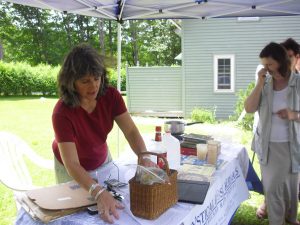 GREEN GOLD ALL PURPOSE SKIN SALVE This salve contains an array of herbs that contain naturally-occurring antiseptics, promote skin healing and growth, ease itching and provide nourishment to the skin.   This is a unique combination salve, designed to assist in all areas of skin ailments, bug bites & stings, cuts, bumps, diaper rashes and even those pesky "mystery rashes".  No home should be without this salve!    + Shipping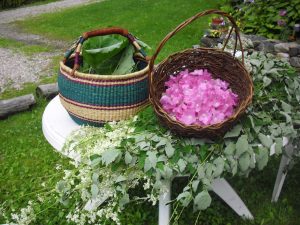 Most of the herbs in our products are grown right here in the pristine atmosphere of the beautiful Berkshires on our own little farm.   The herbs in our salves are harvested on a sunny day, when the essential oils and medicinal properties have been brought to their peak.  They are carefully dried and their properties extracted in pure Olive Oil, then combined and thickened with beeswax from local bees. + Shipping.

BURN OINTMENT We made this ointment after one of our daughters got a terrible steam burn  from a Cappuccino machine.  We've tried it over and over and it works tremendously – the pain disappears in seconds and you forget you've been burned!  Also seems to work fabulously on other skin problems, so don't be afraid to try it on any skin needs.  People who've tried it in emergencies, swear by it!! DON'T WAIT UNTIL YOU HAVE AN EMERGENCY TO ORDER! +Shipping
WART REMOVAL SALVE: Works better than anything most people have tried. Massage it into warts and cover with band aid.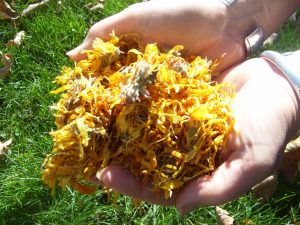 CALENDULA SALVE: Natural antibacterial qualities. Olive Oil Base. Very gentle, extremely effective. + Shipping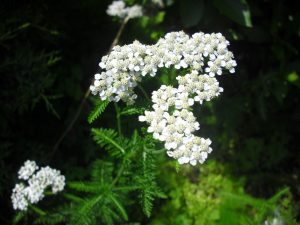 CHEST SALVE FOR COLDS: Loosens & relieves those tight chest coughs due to colds. Safe & soothing for babies. + Shipping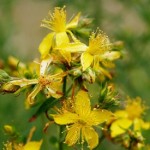 DEEP MUSCLE MASSAGE TREATMENT OIL This combination recipe originated when my husband twisted his knee just before we were to take a 24-hr. road trip and literally couldn't put any weight on it. He thought we'd have to cancel the trip! Since we all had our hearts set on going, I wracked my brain and came up with this formula in it's "rough" stage. He trusted me and we started off; 8 hours later, when we stopped for gas, he was walking and his knee wasn't even stiff!! The formula has been smoothed and perfected since then; use it for any stiff or achy joints as well as traumatized areas. + Shipping
LIP BALMS: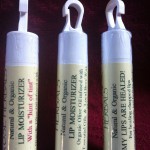 All Natural Lip Balm (Contains Pure, Organic Olive Oil, Essential Oils & Bees' Wax) 
ALL NATURAL LIP BALM is truly nourishing to dry lips.  Containing only the simplest of ingredients (Organic Olive Oil, Local Bees' Wax and Essential Oils), lips come back to life after only one application!
"MY LIPS ARE HEALED!" is an organic/Grown Without Chemicals combo similar to the Lip Balm mentioned above but also containing herbs that HEAL damaged lips, OVERNIGHT!  Simply apply this balm before you go to sleep — you'll wake up feeling like shouting, "My lips are healed!!"
HERPES HATER Cold Sore Salve.  This is a miracle-worker for those who are prone to the annoying and embarrassing effects of cold sores.  BUT!  IF you have this wonderful little tube of "Herpes Hater Cold Sore Salve" on hand, simply APPLY IT OFTEN at the FIRST SIGN OF A TINGLE and most often it will kill the cold sore before it even has a chance to erupt.  We think you will be extremely pleased!